Do you know traders can make up to 90% shorting stocks, currency pairs, or Cryptocurrencies pairs in the financial market? TurboXBT guarantees you huge and instant profits. The global market is awash with lots of strategies, from scalping to long-term trading. When these strategies go as planned, it is possible to make huge profits in the global market with the sleek user experience that Turboxbt offers. Beginners will also be able to make huge profits with minimal risks. There are two possible ways to make calls when predicting what direction the market will swing. This is done either by Longing or by Shorting trades.
Turboxbt offers an easy solution to trading difficulties
Turboxbt aims to be the leader in the financial markets and offer outstanding conditions. TurboXBT offers a profit margin of 90% when the right calls are made and this makes it one of the most profitable tools out there. 
With an easy-to-use interface, beginners would find trading seamless. TurboXBT is available in 16 languages which means a lot of countries have access to the trading tool. In addition, traders get to practice with a $1000 demo account which is used to understand how the market works by mimicking market conditions before investing a large sum of money.
The platform puts the interest of their customers at heart that is why it offers 17 assets including Cryptocurrencies such as Ethereum and Bitcoin. It offers Forex Currencies such as Dollars Pounds, Euros, and Yen. Other available commodities are Gold, Silver, and Crude Oil. TurboXBT also employs indices such as S&P 500 and NASDAQ. TurboXBT makes sure its users are protected by providing 2FA authentication services, offline cold storage, multi-sig and whitelisting.
TurboXBT Introduces Short-term Contracts to Trading
In the trading world, there are a lot of confusing trading options. Short-term Contracts are an innovative way of trading as Turboxbt has pioneered what is known as Cryptocurrency backed Short-term Contracts. All the users have to do is select the currency pair and trades are executed from seconds to minutes.
Short-term contracts pose an advantage in trading as users don't have to stay in a position for a long number of hours before realizing their returns. TurboXBT has seen this loophole and decided to capitalize on it by introducing Cryptocurrency-backed Short term contracts.
Getting Started with TurboXBT
Setting up a Turboxbt account comes as easy as possible. This is due to the simple user interface, which is user-friendly. By simply following the steps below, you can set up your TurboXBT account. 
Visit the "TurboXBT" homepage and click on "open account."

Next, you would enter your details and confirm your email.

Once the process is completed, you will fund your account and begin trading right away.

Go to the top right-hand corner and click "Account" and "Deposit." The platform's account details will be displayed based on the currency you select.

To trade, select "Turbo", and you'll be taken to the synthetic contracts trading platform. 

You can choose your preferred trading pair from a drop-down menu in the top right corner, and you can also see your payout ratio. A chart is also available, allowing you to analyze price movements before entering a trade.

Choose your trading duration and then click "Up" or "Down" to show how you believe the pair's price will move over the time frame.
Shorting trades in the global market comes as easy as making use of TurboXBT. TurboXBT is a trading platform that you should keep in mind as you begin your trading journey. The service provides numerous advantages, ranging from a responsive and user-friendly interface to a low minimum balance. Users should also find it simple to make deposits and withdrawals, even though TurboXBT only accepts cryptocurrency payments.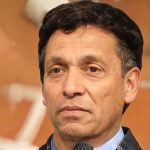 I have over 10 years of experience in the field of cryptocurrency and have written numerous books on the subject. I am a highly sought-after speaker and consultant on all things crypto, and my work has been featured in major media outlets such as The Wall Street Journal, CNBC, and Forbes. I am also a regular contributor to CoinDesk, one of the leading publications in the space. In addition to my writing and consulting work, I am also an advisor for several blockchain startups.