People are becoming more interested in NFTs. The NFT sector is now worth billions of
dollars. Many famous people are interested in NFTs, and collectibles are taking the internet community to the next level.
What exactly are the Cryptomobs?
The designers of this project sought to take things to the next level by creating a thug and
fun NFT collection that could serve as a digital avatar. The Cryptomobs strive to take the
concept of NFT collectible one step further by building a brand that continually develops
and affects design trends, combining the exciting adventures of GTA, an NFTs collection
like the Cryptopunks, and the limited edition format of Supreme.
The Amsterdam-based team consists of a Designer, a Growth Hacker, a Coder, and a
Community Manager. They all live in various nations, but they all have a passion for
NFTs in common. Now that we've gotten a sense of the overall project, let's take a closer
look at Cryptomobs and their features.
The Project
The project began with the establishment of Cryptomob 42, a bi-dimensional gang collection of 71 gangs and 1420 objects. After a successful expansion throughout the Metaverse, the founders decided to combine all of the Crypto Gangs into one major gang,
tri-dimensional, with a unique location where they live: the villa.
There will be 10,000 Cryptomobs made available, with over 50 qualities of different rarity. Cryptomob owners will have access to the Villa, a one-of-a-kind site in the Metaverse
featuring a garage, a swimming pool, and a gun room. In the future, several sites will be
available. Every week, limited edition items will be dropped into each region, allowing
users to collect one-of-a-kind and unique items.
Features
Unique and Rare Designs
Each of the 10K Cryptomobs is one-of-a-kind and rare, with individual backgrounds,
masks, bodies, and accessories that set them apart. Each Cryptomob has tags that indicate his rarity. This delivers a joyful and colorful experience for Cryptomobs users and
members.
A Villa full of Items
The villa can count on multiple spaces, all solving different needs and interest. Each
room will host a weekly drop of items exclusively designed for The Cryptomobs. Through those items Cryptomobs holders can participate to games and have access to community perks.
Community
Members of Cryptomobs share a common interest in NFTs. Cryptomobs is based on
this particular common interest. This project provides an enjoyable, fun, and also safe
community to all the NFT enthusiasts where they can have discussions with like-minded
people.
Active Social Media Handles
Particular attention is dedicated to social media, where all announcements about future
debates, events, and competitions are published.
CONCLUSION:
Cryptomobs aims to create a safe, supportive and enjoyable environment for its members
and users where they can interact which each other, have discussions revolving around
NFTs, and also participate in games to win prizes.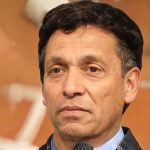 I have over 10 years of experience in the field of cryptocurrency and have written numerous books on the subject. I am a highly sought-after speaker and consultant on all things crypto, and my work has been featured in major media outlets such as The Wall Street Journal, CNBC, and Forbes. I am also a regular contributor to CoinDesk, one of the leading publications in the space. In addition to my writing and consulting work, I am also an advisor for several blockchain startups.