London, April 18, 2022: Cryptobite, a cryptocurrency, and especially bitcoin-based media organization is changing the way people consume news and information about cryptocurrencies. 
Cryptobite has successfully established itself among the most innovative media companies by harnessing the latest technologies to create and distribute cryptocurrency and blockchain-based content to its users.
Starting out as a cryptocurrency news site, Cryptobite has since expanded to cover other cryptocurrencies but primarily focuses on price analysis and reviews.
Cryptobite offers a wide range of articles and news regarding Web3, Bitcoin, DESO, NFTs, MetaVerse, and Cryptocurrency in an effort to keep its users up-to-date on all the latest information on the crypto market. 
Aside from posting articles, The Cryptobite also publishes PRs and informative articles providing all information and insights on the market cap, as well as an industry-specific blog section. 
Additionally, The Cryptobite calculates a Bitcoin news index that forecasts whether bitcoin's price will increase or decrease; this is one of its users' favorite features. Furthermore, they let users write articles on their website, where they collect over 6000 crypto articles per month, providing plenty of information about cryptocurrency trends and the crypto market to their users. 
Media Contact:
Website: https://cryptobite.io/
Twitter: https://twitter.com/cryptobitesio?s=20&t=NE8Gi0F302WCKw-jHsrSjg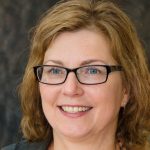 I'm a Crypto author and I take great interest in the Blockchain technology. I have been writing since 2014 on various aspects of the Bitcoin protocol and the Ethereum network. I'm also a regular contributor to Decrypt, where I cover news and offer analysis on the latest trends in the cryptocurrency industry.