Every investor has the need to find a potential token to Hold and Trade. Choosing the right, standard at the time of investment in the current market is always focused and carefully considered. So what will MateDeFi bring to investors right from the Seed Round?
Potential when holding Tokens in Seed Round.
In the field of potential Cryptocurrency that is growing widely all over the world, besides investing in big coins like Bitcoin or Ethereum, Investing in new Blockchain projects is also a great option that can bring huge profits to you.
The Seed Round is open when the Blockchain project is just at the idea-forming stage of Startup programs in general and Coin Projects in particular. With its outstanding price advantage, SeedRound is always hunted by "Shark" investors to buy and hold in large volume.
In investing, timing and investor psychology are always the core factors that directly affect the success and increase of profits when investing. So what makes Seed Round always the most anticipated phase of smart Token investors?
– Low reserve price: Tokens at Seed Round will definitely lose investors a lot less capital than the time after the Token increases in price.
– Holding a large amount: When buying Tokens at Seed Round, investors will hold a large amount of Tokens in their hands and reserve them to wait on the floor to sell for a profit.
– No pressure: Investors do not need to stress by closely monitoring the market like trading tokens.
– Low difficulty: The form of holding tokens only requires investors to learn about token potential, fundamental analysis of tokens.
– Catching the trend: When holding Token at this time, it is equivalent to investors who are leading the trend of the market.
– Profit Optimization: For Holders who know how to manage well, they even get more tokens if they take Staking for rewards, this is also a way to maximize the potential of the existing assets of the owners invest.
– Market Impact: The fact that a series of investors hold the entire token reserve that the issuer launches at Seed Round makes the scarcity and "hot" of the token increase, leading to a difference between Supply and Demand, which affects their prices — which is obviously an expected growth.
Example: When you hold 10,000 MAR in Seed Round with reserve price of: $0,1 — 1 Token, then the total investment value that you have to spend is 1,000$, assuming a period of 6 months from the date of launch gthe value of 1 Token increases to the milestones reaching the value of 10 or even 100 times, you can simply achieve:
10.000 MAR * $0.1 = $1.000 (Seed Round)
10.000 MAR * $1 = $10.000 (Token value increased 10 times in 6 months)
10.000 MAR * $10= $100.000 (Token value increased 10 times in 6 months)
MetaDeFi – Special policy for investors from Seed Round
As for the MetaDeFi system, MAR will meet both requirements for reserve prices and specific growth forecasts through projects in RoadMap such as: developing and launching the MetaFish Game Item project, establishing funds for global artificial intelligence technology research through auctions and patents. In particular, the "huge" reward policy for investors as soon as they are held in the Seed Round.
Imagine when you will be one of the "Angel" investors of a potential Coin project and forecast to explode in the future market, what you need to care about is to make the most of the opportunity association to get these values.
In addition, an advantage in the MetaDeFi system is that not only investors who need large capital, but also small and medium investors can participate to increase their chances of making money in this market. Not only that, but during the time of holding Token, waiting to be listed on the exchanges and sold to earn money from the price difference, The MetaDeFi system also allows investors to participate in Staking and Farming to increase the number of MAR Token reserves and optimize profits from the available value of investors.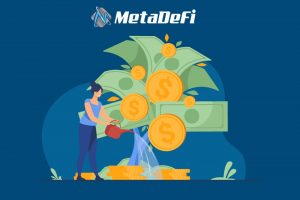 MAR Token built on NFT platform and focusing on Artificial Intelligence coming soon will be a remarkable and not-to-be-missed highlight in investors' investment funds. Check out the potentials and benefits of hoiding MAR in the Seed Round:
– Reserve: 10% of the reserve ~ 2,500,000,000 MAR
– Reward policy for referrals up to 12% with 5 Levels
– Rewards are paid in BNB to the wallet
– Lock 50% Token / 6 months
– Return the token to the wallet immediately after purchase
Expected to launch in Q4 2021 —  MetaDeFi has a great belief that it will quickly conquer investors thanks to its advantages and differences.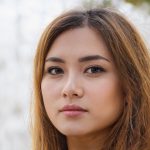 I have a lot of knowledge and experience in the field of Cryptocurrency. My writing style is very engaging and I always deliver interesting and thought-provoking content.