When people want to invest in Bitcoin or other cryptocurrencies, they need to find a platform from which to buy them. A platform, also known as an exchange, is where they can buy and sell crypto. To select the right Canadian crypto exchange, investors need to consider these seven factors.
Security Measures
An exchange needs to be secure to guard against investors losing money due to theft, hacking, and phishing for customers' data. When considering an exchange, make sure the website starts with "HTTPS://". Check the exchange to see if it is centralized or decentralized.
A decentralized exchange offers more security features, and they do not ask for personal information to start an account. They also eliminate the middlemen that centralized exchanges use for guiding transactions. The fewer people in the loop means information and transactions are more secure.
Look for exchanges that use two-factor authentication, such as SMS or Google Authenticator. Using Captcha is another feature that many secure websites use, but the Captcha features on exchanges should be more complex to discourage its misuse.
Know How the Government Treats Crypto
Although it is not a legal tender, individual businesses get to decide whether to accept it as payment for goods, the Canadian government categorizes Bitcoin and other cryptocurrencies as securities. Securities are tradable financial assets such as stocks, shares, bonds, options, futures, and ETFs.
Anyone can purchase cryptocurrencies legally in Canada, but the CRA does not accept them as payment for taxes. Like other securities, crypto is not taxable if an investor buys it and holds on to it. However, if it is sold, traded, or converted into Canadian currency, the CRA can then assess taxes on the transaction.
Check for Insurance
Some exchanges have insurance to protect buyers from loss on crypto transactions. The insurance usually covers loss due to theft, cybercrimes such as hacking and phishing for data, and fraud. However, if an exchange does not have insurance, investors can buy policies from insurance companies offering it.
Along with businesses and individual investors, insurance companies can also issue policies to crypto exchanges. Although insurance policies do not cover market volatility, they cover loss, which exchanges are vulnerable to as are buyers of crypto.
Compare Fees Among Exchanges
Although the fees for doing business with an exchange may be high, don't automatically write them off. If they make it easier to acquire Bitcoin or other cryptos, they could justify their high fee structure.
Although many exchanges charge a fixed fee, others will charge one that fluctuates with the
market. Compare the fees for each Canada crypto exchange to the other ones selling Bitcoin or other cryptocurrencies, especially if the fees are higher.
Also, if the fees seem low, do some research on the exchange to find out if they ever had issues with hackers, fraud, or other problems because this could be a warning about their legitimacy.
Check Trade Volume
When picking an exchange, make sure they have the trade volume to give people's holdings liquidity. A higher trade volume allows investors to sell their crypto whenever they desire. The larger well-known exchanges generally do the highest volume of trading.
The prices for cryptocurrencies are constantly changing, so a smaller exchange that doesn't have much volume could force the prices of their cryptos higher on their site. When an exchange does a high volume of transactions, it helps buyers get better prices when buying cryptos.
Double-Check If an Exchange Has the Correct Crypto
Although every exchange deals in Bitcoin and Ethereum, they do not sell all the cryptocurrencies on the market. Nineteen thousand cryptocurrencies exist worldwide, but the largest exchange in Canada only sells 350 of them.
For obscure cryptos, look at other countries' exchanges that Canadians can buy from, such as those in the United States. However, make sure the investment is relatively sound. Do your due diligence to discover who is behind the digital currency, its current worth, and what crypto experts think of it.
Look for Learning Opportunities on Exchanges
Trading cryptocurrency can be confusing for many people, especially when they are learning about it. If they cannot get the information they need to buy and sell their choice of crypto, they might drop the idea of getting into the market and walk away from it forever.
Fortunately, many exchanges offer instructional videos, articles, and courses that teach beginners about the crypto market. A few exchanges reward people with pieces of the coins in which they have an interest.
Beginning crypto investors should look for exchanges that can expand their knowledge about crypto and trading it. Buying and selling cryptocurrency can be rewarding, and investments grow fast in this market. However, it is vital to select the right exchange on which to do business. Use these seven tips to pick the right exchange for buying and selling crypto.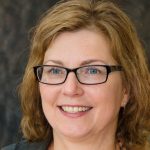 I'm a Crypto author and I take great interest in the Blockchain technology. I have been writing since 2014 on various aspects of the Bitcoin protocol and the Ethereum network. I'm also a regular contributor to Decrypt, where I cover news and offer analysis on the latest trends in the cryptocurrency industry.