Meta Force, a digital decentralized platform for business project development, has announced a major update to its UniteVerse platform. The platform, which serves as the core of Meta Force's ecosystem, is now faster and can accommodate an unlimited number of new users. The platform is optimized for network marketing teams and is based on the concept of "freedom", which includes freedom of business, creativity, and choice.
The platform's business processes are organized on the basis of smart contracts in the Polygon network, which ensures full compliance of parties with their obligations and consistent terms of agreements. Decentralization guarantees that the platform is protected from any outside interference, even from developers.
Meta Force's ecosystem currently consists of four basic elements: UniteVerse, Tactile, Boost, and OverReal. The ecosystem is a prototype of Meta Force Metaverse, which aims to unite virtual and real businesses. UniteVerse is a fully operational module with almost full platform functionality, and the latest update paves the way for further scaling of the platform and transition to a full-fledged Metaverse format.
Lado Okhotnikov, the founder of Meta Force, is a crypto expert and supporter of the most liberal approach to the regulation of crypto business. With over 1.5 million users, UniteVerse is poised to continue its growth trajectory as Meta Force expands its offerings.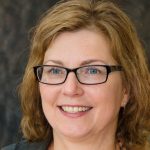 I'm a Crypto author and I take great interest in the Blockchain technology. I have been writing since 2014 on various aspects of the Bitcoin protocol and the Ethereum network. I'm also a regular contributor to Decrypt, where I cover news and offer analysis on the latest trends in the cryptocurrency industry.