Full Moon Apes https://www.fullmoonapes.xyz/ the Genesis is a free NFT collection available on the ETH blockchain. The creators are building a community of like-minded traveling apes without cultural boundaries. Everyone is well accepted to join them and help to build value around the NFTs. They have envisioned a long-term journey and that's why The Genesis is only the beginning. Being part of the FMA is simple and you can have fun and be rewarded by joining them. Save the date, get part of our family the 17/09/2022
Focus of the project:
* High Quality Art
* Community Building and Shared Values
* New NFT Collections releases and a Long-Term Strategy
The Team
Full Moon Apes: The Genesis is a collection created by the talented artist OOzaru https://twitter.com/nft_FMSA and the team of NFT TopDrop https://nft-topdrop.io/. Coming from a startup and corporate background, they have understood the power of NFTs, so holders and fans can be sure that their goal is to be here to stay.
The Roadmap
0% The FMA world is envisioned. People can join their journey by following themon Twitter and Instagram to stay updated about the release.
25% Visit the Whitelist page and drop your wallet there to get your NFT on the minting date.
50% Get ready to mint your Full Moon Apes on the ETH blockchain. All the whitelisted members can get their amazing apes.
75% After the minting day Discord server will be open. Holders will be verified and members will get a role within the server plus extra benefits for the most active users.
100% Creators will work alongside the community on brand new Full Moon Apes collections. Initial holders will be able to mint at a fraction of the price compared to the raffle.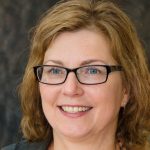 I'm a Crypto author and I take great interest in the Blockchain technology. I have been writing since 2014 on various aspects of the Bitcoin protocol and the Ethereum network. I'm also a regular contributor to Decrypt, where I cover news and offer analysis on the latest trends in the cryptocurrency industry.