Calo Metaverse officially announced the Calo Indoor project – the world's first application that combines Augmented Reality technology with Blockchain – GameFi elements. Let's listen to Mr. Phan Tuan – CEO of Calo Metaverse about this special project.
Hi CEO Phan Tuan, thank you for joining today's conversation. First, let's introduce a little bit about yourself and Calo Indoor!
Yes,thank you for inviting me here, I'm Phan Tuan – CEO of Calo Metaverse. Right now, I am leading 2 projects: Calo Run and Calo Indoor
Calo Indoor is the second project besides Calo Run in CaloVerse Ecosystem. CaloVerse ecosystem focuses on developing Sports and Healthy Lifestyle projects. If Calo Run develops outdoor exercise activities, Calo Indoor focuses on building a system of indoor exercise activities. I am very proud because this is the first project in the world that combines Augmented Reality technology with Blockchain – GameFi elements.
Can you share more about the AR technology that Calo uses in the Calo Indoor project?
Of course! Augmented Reality technology focuses on combining the real world with virtual information, not separating the user into a separate space like virtual reality. This allows users of Calo Indoor to choose and practice according to Calo's direct instructions right on simple technological devices such as phones, tablets, … instead of having to invest in equipment as advanced as the Virtual Reality Headset.
As a fitness application, Calo Indoor is designed to be both user-friendly and technologically advanced to optimize training. So, users can rest assured that Calo will help you access the most advanced technology in the simplest way.
Sir, if I say so, Calo has designed a lot of different exercise modes so that users can practice with AR technology, right?
Right! Calo Indoor is built on a system of practice activities with many different Games and many different game modes. Each Game and each game mode will have separate physical requirements and training intensity. Players have the right to choose a form of practice that suits them best.
As an application in the field of Blockchain – GameFi, what should players pay attention to when using Calo Indoor?
Of course, like the Calo Run app, users of Calo Indoor need to equip NFT Sneakers to participate in the game and receive token rewards. However, Calo Indoor includes a very diverse and rich system of training forms, and each form of exercise requires a different type of NFT. Therefore, players can invest in the type of NFT suitable for the game they want to participate in.
One point to note is that Calo Run and Calo Indoor are both in the CaloVerse ecosystem. Both operate around Calo Token. Calo Metaverse has built a mechanism that firmly links the two economies of the two projects together. This ensures the flexibility of the ecosystem and opens up many economic benefits for the players themselves.
Compared to other projects or Metaverses on the market, users will be participating in an open system, where there is a link and exchange between metaverses in the same ecosystem. That helps the experiences to be both focused and interconnected and complementary. I believe this is one of the biggest values that Calo is building for its ecosystem.
Sir, both Calo Run and Calo Indoor are two projects related to Health and Sports. Why are you so devoted to this field?
Improving health is always one of the top concerns of the community. To improve health, exercise is the most sustainable and effective way. However, not all of us can afford to go to professional gyms or have personal trainers to guide us. At this time, simple ways of exercise that can be easily done such as jogging, walking, or indoor activities become the optimal choice for health training.
Deeply aware of that problem, CaloVerse was founded with the first project being Calo Run – outdoor exercise App, and now, Calo Indoor – Indoor sports training application. Calo Indoor carries the common mission that CaloVerse has been pursuing since its inception: Encourage the community to be active in doing exercise and build a healthy lifestyle.
I hope, Calo Indoor will become a project that leads the trend of sports practice with augmented reality technology – Augmented Reality and Blockchain element – GameFi
Well, thank you for taking the time to share the project with us. I hope Calo Indoor will have great development in the future.
Learn more about the project at: https://indoor.fun/?utm_source=CaloIndoor_BC
Join Calo Indoor community: https://t.me/+MMaSgeQ_yjY2NjQ1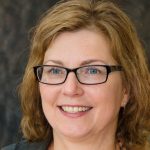 I'm a Crypto author and I take great interest in the Blockchain technology. I have been writing since 2014 on various aspects of the Bitcoin protocol and the Ethereum network. I'm also a regular contributor to Decrypt, where I cover news and offer analysis on the latest trends in the cryptocurrency industry.