The Swiss University of Basel has awarded Vitalik Buterin with an honorary doctorate for his contributions to and innovations in the blockchain technology ecosystem.
Buterin, who was born in Russia before moving with his family to Toronto, was in a Canadian school's gifted class by grade three. Much later, after a year of studying computer science, he left university to focus on his blockchain ambitions, penning the Ethereum whitepaper in 2013.
Buterin then gained a grant from the Thiel Fellowship in 2014 and Ethereum was born, the rest, as they say, is history and the Russian-Canadian entrepreneur became a blockchain icon.
Ethereum is the blockchain most used for enterprise and application development. Its native coin Ether is the third-largest cryptocurrency by market capitalization at the equivalent of nearly $19 billion CAD today.
Outstanding achievements in blockchain technology
"He makes a groundbreaking contribution to promoting decentralization and equal participation in the digital revolution," said the university in a statement.
JOIN OUR WEEKLY NEWSLETTER
Buterin "is an exceptionally creative and innovative thinker who has been instrumental in shaping the digital revolution from an early age," continued the university which tweeted its announcement:
.@VitalikButerin receives an honorary doctorate from the Faculty of Business and Economics of the University of Basel. The co-founder of @ethereum has made outstanding achievements in the fields of #cryptocurrencies, smart contracts and the design of institutions. pic.twitter.com/6d6ftTG56n
— University of Basel (@UniBasel_en) November 30, 2018
Aleksander Berentsen, Professor of Economic Theory and Dean of the Faculty of Business and Economics a the University of Basel, followed with his tweet congratulating Buterin, now Doctor Buterin, receiving his doctorate:
"I'm honored to have received an honorary doctorate from the University of Basel the oldest University of Switzerland. Switzerland is well known for its innovative blockchain research."Vitalik Buterin #DrButerin #Ethereum @cifunibas @TuurDemeester @aleksanderbere pic.twitter.com/G42GH1HebL
— Aleksander Berentsen (@aleksanderbere) November 30, 2018
Berentsen described Buterin's innovations as "game-changing," and said that he has "blazed a trail for science and industry to follow and work together."
The university is Switzerland's oldest, founded in 1460 and still one of the country's leading universities. It has generated nine Nobel prize winners and two Swiss presidents. Famous alumni also include philosopher Friedrich Nietzsche and psychiatrist Carl Jung
Switzerland is well known for being at the forefront of financial technology and is the 8th richest country in the world. Switzerland is an advocate in the cryptocurrency space and home to 'Crypto Valley', the town of Zug.
Most recently Buterin, at the annual Ethereum conference Devcon, revealed plans for Ethereum 2.0, the next iteration of the blockchain's development which is likely to arrive in 2019.
 
Image credit: Vitalik Buterin About.Me
 
Buy Bitcoin, Ethereum, XRP, and other cryptocurrencies on Coinsquare, the world's home for cryptocurrency.
Buy Digital Currencies on Coinsquare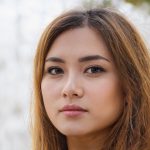 I have a lot of knowledge and experience in the field of Cryptocurrency. My writing style is very engaging and I always deliver interesting and thought-provoking content.