It is now safe to say that $WOOD has gone global with the well-deserved international recognition and exposure it has now received with $WOOD being listed on the Global Section of Hotbit. 
Yes, you can say it again — $WOOD is global now!
Having developed and launched technologies that make it easier for you to access and spend your money from anywhere in the world and at any time you wish, it is so obvious that Crypwood deserves accolades for such innovations and there is no other time to give the well-respected team their flowers but now.
Founded by Peter Green in 2019, $WOOD helps to guarantee secured and anonymous transactions. It is the best solution for those who want to keep their financial privacy. It has a total supply of 65,000,000,000,000,000$WOOD and as your number one digital cash, you can use $WOOD to make instant, private payments online or in-store using our secure open-source platform hosted by thousands of users around the world without any additional fees. 
That's not all — $WOOD offers lots of benefits for its users, from access to connect across different payment networks, to speed for instant and on-demand settlements,  and real-time traceability of funds at a low operational and liquidity cost.
Crypwood has also been described as a decentralized platform and with a rapidly growing community, it is currently headed for more achievements, especially with the recent listing of $wood on Hotbit.
This has opened more doors for more users and investors to access and begin more trading of $WOOD pairing with $USDT on Hobit – the world's leading cryptocurrency trading platform.
You can mine $WOOD in line with the harmonic reduction blockchain system that is designed to make mining more eco-friendly and increase mining rewards. This is all targeted to benefit you and all the users.
This is the next level for $WOOD and we are so blessed to witness the potential that this will unleash for $WOOD.
Take part in the CRYPWOOD network development and enjoy all the benefits that we have for you.
Join the $WOOD community to participate and contribute to what we are building today — join the party to start earning. Don't be late for the party.
Follow Us on Social Media:
About Hotbit Exchange:
Hotbit exchange is a premier global digital assets trading platform with more than 2000 trading pairs in total and was ranked no.1 among all exchanges regarding the number of types of cryptocurrency projects listed. So far, Hotbit has accumulated over 7 million registered users from more than 210 countries and areas all over the world. To learn more about Hotbit, visit their website or follow their Twitter for more updated news and promotions.
FOR EDUCATIONAL AND INFORMATION PURPOSES ONLY; NOT INVESTMENT ADVICE
Any information offered is for educational and informational purposes only and should NOT be construed as a securities-related offer or solicitation or be relied upon as personalized investment advice. We strongly recommend you consult a licensed or registered professional before making any investment decision.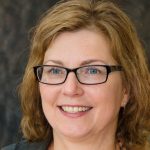 I'm a Crypto author and I take great interest in the Blockchain technology. I have been writing since 2014 on various aspects of the Bitcoin protocol and the Ethereum network. I'm also a regular contributor to Decrypt, where I cover news and offer analysis on the latest trends in the cryptocurrency industry.