The Canada Border Services Agency (CBSA) will pilot the TradeLens blockchain-enabled solution to track the flow of travellers and trade across the Canadian Border.
The CBSA deals with over 58,000 commercial release documents, 14,000 trucks, 240,000 items of mail and 127,400 courier shipments daily while collecting over $88 million CAD in duty and taxes.
With volume like this to consider, the CBSA has agreed to use TradeLens, developed by shipping giant Maersk and technology company IBM, to find out how the platform can improve its business processes. There are already 94 shipping, port, and customs institutions participating in the TradeLens platform, CBSA will be one of the first border agencies to do so.
CBSA hopes blockchain can improve data quality
The CBSA's goal in joining the pilot is to discover if the blockchain-based platform can improve the "quality and timeliness" of commercial data and increase the visibility to cargo movement after it leaves the port of arrival. As well as reducing the number of "transactions needed" when deciding to release shipments, said the press release.
JOIN OUR WEEKLY NEWSLETTER
"This development is an example of the Government of Canada using innovative technology to easily and securely facilitate trade and engage in global trading ecosystems in a modern, productive manner," said John Ossowski, President of the CBSA.
Ossowski further said that TradeLens could create a "singular, trusted, digital supply chain" for shipments entering Canada. He believes the pilot is an opportunity to improve processes  and improve data providence and accuracy.
"The end result may be a faster and more reliable national supply chain, which could positively impact Canada's economic output," he added.
Blockchain takes tracking from ten steps to one
After a 12-month trial phase where 154 million shipping events were recorded on the TradeLens platform, Maersk and IBM have taken TradeLens live with an early adopter program. The platform will be fully commercially available by the end of 2018, according to the release.
Of the 94 institutions that have agreed to participate, reports indicate that half have already been onboarded and are using the platform to record activities like the arrival times of vessels in ocean shipping, container arrivals, and the exchange of documents.
TradeLens, through better visibility and communication, estimates that answering basic questions like "Where is my container?" can be taken from ten steps and five people down to one step and one person.
Blockchain's distributed ledger technology means that records can be immutably added to a blockchain then accessed by other blockchain platform participants. For example, users can track which agent authorized what shipment. Further, they will have easy access to any and all related paperwork, giving a complete picture in one click.
"We believe blockchain can play an integral role in digitizing and reinventing shipping for agencies like the Canada Border Services Agency, who are responsible for moving nearly 500,000 commercial transactions safely across Canadian borders daily," said Ayman Antoun, president of IBM Canada.
The Port of Montreal has also agreed to participate in the TradeLens platform. Both developments could see Canada managing the movement of goods and indeed people using blockchain should the pilots prove successful.
 
Image credit: CBSA official flag
 
 
Buy Bitcoin, Ethereum, XRP, and other cryptocurrencies on Coinsquare, Canada's premier trading platform.
Buy Digital Currencies on Coinsquare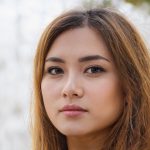 I have a lot of knowledge and experience in the field of Cryptocurrency. My writing style is very engaging and I always deliver interesting and thought-provoking content.