Despite current market conditions – or perhaps because of them – Bitcoin is one of the most popular Google search terms of 2018. Add to that a LinkedIn report showing 'blockchain developer' as one of the hottest jobs available, and it seems global interest in cryptocurrency is only growing.
Google Trends – We're still looking for Bitcoin
According to a Google Trends report of the most popular search terms entered in Canada, "Bitcoin" is second in the consumer technology category, only out-searched by popular new online game "Fortnite."
JOIN OUR WEEKLY NEWSLETTER
In comparison, Bitcoin did not rank as a top search term in 2017 in Canada for the consumer technology category; however, "How to buy bitcoin in Canada" ranked fifth.
For the U.S in 2018, "What is Bitcoin" ranked first in the "What is?" category. In the "How to" category, Ripple is sitting quietly in fourth place.  
 
U.S investors must have been watching the news more closely in 2017 and as "Bitcoin Price" is fifth in the news category for last year. "How to buy Bitcoin" was also fifth in the "How to" and "What is Bitcoin" second in the "What is" lists for the U.S in 2017.
LinkedIn 2018 U.S Emerging Jobs Report
In LinkedIn's analysis of jobs and skills growing most rapidly in the U.S, "Blockchain Developer" came out as 2018's top emerging job, showing a  growth multiple of 33x, based on the number of jobs listed, skills available, and new job titles. It was followed by "Machine Learning Engineer" pointing to another emerging technology skill set which was 2017's leading emerging job.
"Blockchain Developer is topping the list following this year's surge in interest around blockchain and cryptocurrency," said LinkedIn's Chief Economist Guy Berger in the report.
Blockchain is teasing potential mainstream adoption faster than cryptocurrencies at the moment, perhaps due to market conditions. As the market corrects and regulatory measures and new financial products stabilize cryptocurrency markets the new asset class could also find a wider audience. Interest in digital currencies has not declined even though investors are currently waiting for the next big buying signal.
A new report by the University of Cambridge Center for Alternative Finance has found that the number of new cryptocurrency wallets and accounts opened with service providers doubled across the first three quarters of 2018. This adds a potential 54 million new users to the ecosystem. On top of this, a study by cryptocurrency search website Finder in November 2018 also found that a significant number of Canadians were interested in cryptocurrencies, and that cryptocurrency ownership may have increased as much as three-fold this year.
 
Image credit: Blue Diamond Gallery
 
Buy Bitcoin, Ethereum, XRP, and other cryptocurrencies on Coinsquare, the world's home for cryptocurrency.
Buy Digital Currencies on Coinsquare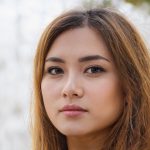 I have a lot of knowledge and experience in the field of Cryptocurrency. My writing style is very engaging and I always deliver interesting and thought-provoking content.