NFT project includes funding for holder's business projects, a real-life club, events and masterminds
Jan. 13, 2022 — Ape Gorilla is expected to launch its pre-sale on February 2nd, 2022, where holders will benefit from a pool of more than 700 ETH for business projects and participate in real-life club experiences.
Ape Gorilla's mission is to be a positive force that fosters community growth, the realization of worthy business ideas, and powerful networking opportunities. Additionally, the Ape Gorilla roadmap includes full integration into the emerging web 3.0 metaverse.
The project will include unquie 11,337 NFTs using the ERC721 smart contract. The Ape Gorilla's will consist of 300+ unique visual traits. The Ape Gorilla Whitelist will allow you to register ahead of time before the NFTs are available! The whitelist is open from January 11th through February 2nd. The 1,337 whitelist spaces will be distributed and minitable on apegorilla.com which will then be displayed on Opensea, with prizes being announced on the Discord.
Collaboration with the People of The Kingdom of Bhutan
Ape Gorilla will be donating 700 ETH to the Community Growth Organization program created and partnered with the people of the Kingdom of Bhutan — the country who coined the term "Gross National Happiness Index," as defined by the United Nations.
The Ape Gorilla Club
One month after the NFT drop, Ape Gorilla holders will purchase "elixirs" or "magical gems" to convert their Gorilla into a Royal Gorilla, which will grant holders new 3D artwork. The proceeds from the Royal Gorilla purchases will allow the project to expand its roadmap, contributions, donations and collaborations to the community.
All Ape Gorilla owners will be members of the Ape Gorilla Club. These genuine clubs will accommodate up to 100 people at any given time, and holders will be able to bring +2 friends. Over time, the project is expected to purchase properties worldwide to allow members easier club access. In addition, each club will feature members' NFTs.
Business Funding Initiatives
A central focus of the Ape Gorilla project is to help build communities around the world through the creation of businesses that serve the greater good. The project will use 850 ETH to fund proposals from Ape Gorilla members with business ideas that have the potential to fulfill the community's mission.
Ape Gorilla's Social Platforms:
ABOUT APE GORILLA
Welcome to the Ape Gorilla Club. Our mission is to empower our community in educational growth, business and networking opportunities, play to earn games, test our boundaries and create a community mindset around a Happiness Index, modeled by the Kingdom of Bhutan. Ape Gorilla was created by a motivated group of individuals who wanted to bring a community together with a product to make a positive change. Based on the 3D models of 11,337 unique Ape Gorilla non-fungible tokens (NFTs), members of the Ape Gorilla Club gain access to online and real-life business-building education, angel investment opportunities, charity collaborations, exclusive business development software and other benefits.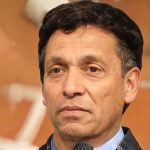 I have over 10 years of experience in the field of cryptocurrency and have written numerous books on the subject. I am a highly sought-after speaker and consultant on all things crypto, and my work has been featured in major media outlets such as The Wall Street Journal, CNBC, and Forbes. I am also a regular contributor to CoinDesk, one of the leading publications in the space. In addition to my writing and consulting work, I am also an advisor for several blockchain startups.